NCRP: Who We Are and What We Do
March 18, 2021 @ 7:00 pm

-

8:30 pm

EDT
Dr. Held will provide an update on the NCRP: Who We Are and What We Do.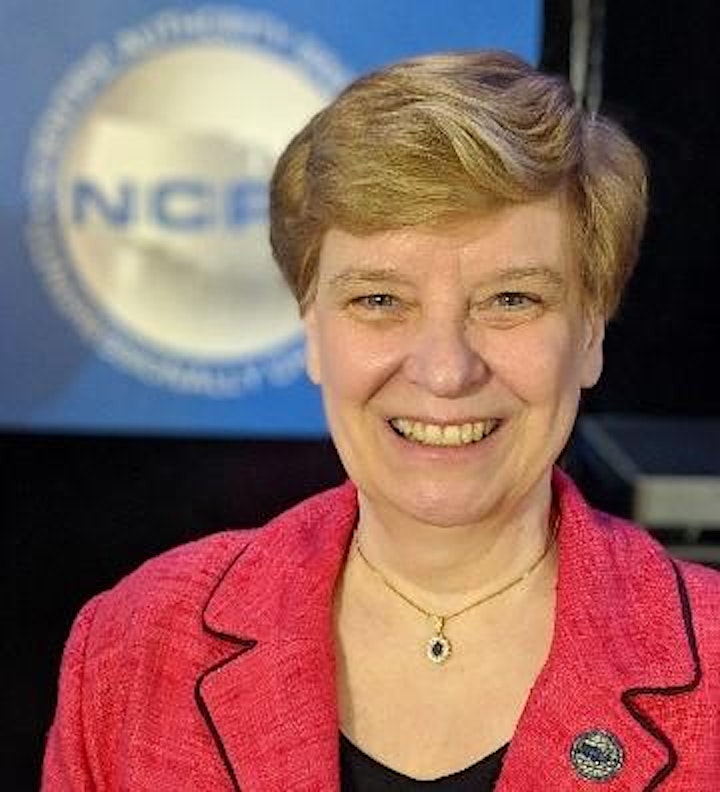 Abstract:
The National Council on Radiation Protection and Measurements (NCRP) is a Congressionally-chartered, non-government, non-profit organization that has addressed significant science and policy issues related to ionizing and non-ionizing radiations for over 90 years. NCRP seeks to formulate and widely disseminate information, guidance and recommendations on radiation protection and measurements which represent the consensus of leading scientists. The Council is always on the alert for areas in which the development and publication of NCRP materials can make an important contribution to the public interest. The Council's mission also encompasses the responsibility to facilitate and stimulate cooperation among organizations concerned with the scientific and related aspects of radiation protection and measurements. The work of NCRP has a significant impact on almost all activities in the United States and the world that utilize or create radiation. The recommendations of the Council are important to radiation users — medical, industrial and governmental; to the general public; and to other state, national and international groups concerned with radiation matters. Dr. Held will discuss the composition of NCRP, recent NCRP publications, current activities of NCRP's Program Area Committees (PACs) and Scientific Committees, the NCRP annual meetings, interactions of NCRP with other radiation-related organizations, and oversight of research being done by the Million Person Study (MPS) of low-dose radiation health effects. How others can get involved in NCRP activities will be highlighted.
Biosketch:
Kathryn D. Held became President of the NCRP in January 2019. She held the position of Executive Director and Chief Science Officer from 2016 to 2018. She was first elected to the Council in 2006, served on the NCRP Board of Directors from 2008 to 2014, and was Vice President from 2011 to 2016 of Program Area Committee 1 on Basic Criteria, Epidemiology, Radiobiology, and Risk. She also served as Chair of the Program Committee for the 2011 Annual Meeting on "Scientific and Policy Challenges of Particle Radiations in Medical Therapy and Space Missions" and has been on a number of NCRP committees. Dr. Held is an Associate Radiation Biologist in the Department of Radiation Oncology, Massachusetts General Hospital (MGH) and Associate Professor of Radiation Oncology (Radiation Biology) at Harvard Medical School (HMS). At MGH, Dr. Held is involved in research on molecular mechanisms for bystander effects (altered cell-cell communication)by high energy particles in cells and tissues, characterization of photon and charged particle-induced DNA damage responses, radiation protection and sensitization in cancer therapy, and effects of radiation on the central nervous system and bone. Dr. Held also teaches radiation biology to radiation oncology medical and physics residents and graduate students at MGH/HMS and the Massachusetts Institute of Technology.Dr. Held earned her PhD in biology from the University of Texas, Austin. She has served on
review panels for numerous federal agencies including the National Institutes of Health, the National Aeronautics and Space Administration (NASA), the U.S. Army Medical Research and Material Command programs, Brookhaven National Lab and other organizations such as the Radiological Society of North America. She is on the Editorial Boards of Radiation Research and the International Journal of Radiation Biology and has served on committees for the National Academy of Science/National Research Council, NASA, the American Society of Radiation Oncology and the American Board of Radiology. She is a past President of the Radiation Research Society.